Welcome to Kim Kirk Massage Therapy
I am passionate about helping you overcome and prevent injuries and physical impairments so you can lead a more active and productive lifestyle.
Same Day Booking?
Please call me at:
604-813-0542
What I Do
As an experienced Massage Therapist, I offer traditional massage therapy that combines soft tissue manipulation, myofascial release, visceral manipulation and lymphatic drainage. All treatments take place in a quiet and comfortable healing space located in tranquil Deep Cove.
Common Issues I Treat
Back, neck and shoulder pain
Numbness & tingling
Digestive issues
Limited or reduced mobility
Injury prevention
Sports Injuries
Whiplash and seatbelt injuries
Swelling & chronic edema
About Kim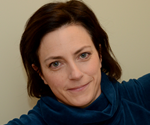 I love what I do but when I am not helping patients I am a hockey goalie Mum, an avid mountain biker (sometimes even between appointments) and just for fun and frustration I take aerial silks classes with the North Vancouver Circus school